A Day in the Life with Outdoor Entertainment Technology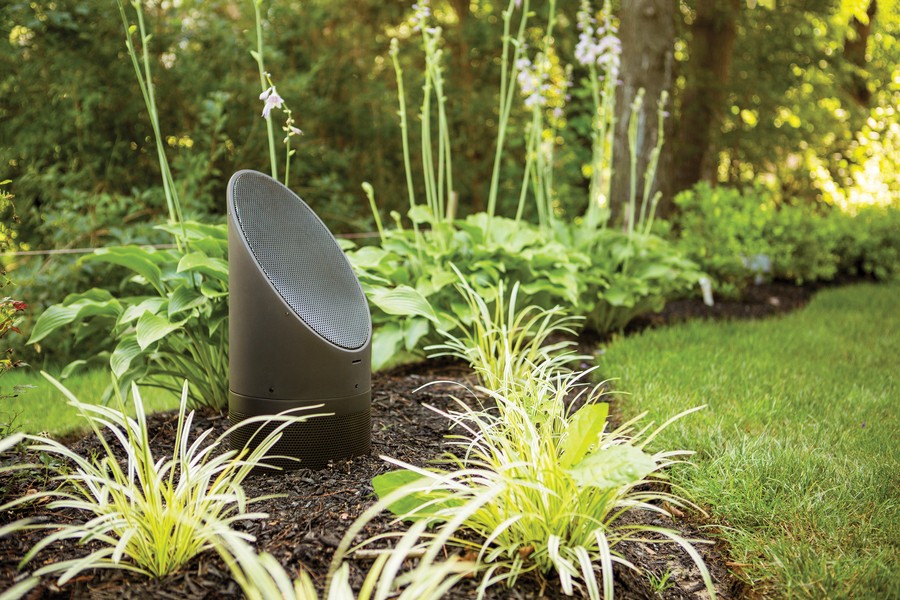 As We Head Into Warmer Weather, Discover the Possibilities in Outdoor AV
Remember warm summer days—when the sky stays bright into the night, and the air beckons you to dine on the patio? Those times will soon return to Wyoming as we emerge from winter, and we'll spend more time outdoors.
Every year, go-getters (perhaps like yourself) try to make the most of nice weather by partaking in as many summer activities as possible. Swimming, hiking, kayaking, camping… But what if you could make the most of the summer weather while relaxing at home?
Weatherproof, outdoor entertainment technology including speakers, TVs, and lighting offer a new way to enjoy fresh air. You can swap your living room for the backyard and won't need to stay indoors on beautiful days.
But how does outdoor entertainment work? And is it really weatherproof—even in rain and snow?
In this article, we'll dive into outdoor solutions available to Casper, WY homeowners, and how they can enhance daily life.
SEE ALSO: 6 Unexpected Advantages of Switching to Smart Lighting
Mornings on the Patio
Do you like to enjoy your morning coffee with the sunrise? And why not add some music to your daily routine? Coastal Source outdoor speakers are fully weatherproof and can stay mounted outdoors all year long. Between powerful three-way bollards and camouflaged rock speakers, there's a wide range of speaker models to choose from.
Plus, turning on your outdoor audio doesn't have to be a hassle. With a professionally installed system, you can simply tap on your phone and enjoy music instantly. Enjoy outdoor music while you work on your laptop, or turn it off with a press of a button and head to work.
Outdoor Workouts
Why stay inside to workout when you can enjoy audio and instructional videos outside? Outdoor TVs are available in both full shade and partial sun models so that no matter where we mount it in your backyard, you can see clearly without any glare.
That way, you can play a yoga video on the outdoor TV or listen to a favorite pump-up playlist over outdoor speakers. You'll get both your dose of vitamin D and exercise endorphins!
Days & Nights by the Pool
Outdoor speakers like Coastal Source's are fully waterproof, so through rain or shine, they won't rust, corrode, or malfunction. This means that even if a splash from the pool hits the speakers, they won't be harmed. So, play The Beach Boys while friends visit for a swim or float in the water with a book and relaxing playlist.
Patio Parties
In a smart home system, you can control not only audio and video from a single interface, but landscape lighting, too. Coastal Source also manufactures durable, weather-resistant lighting fixtures that we can program to turn on automatically at preferred times. Adjust the brightness or color from your smart system app and create the perfect setting for a patio party.
Movie Nights Under the Stars
It's a lovely starry night—why stay indoors? Skip the living room this spring and summer with an outdoor display on your porch, patio, or lawn. And when cold weather returns, you can leave it outside knowing it's protected from extreme temperatures.
Outdoor Entertainment in Casper, WY
Are you curious about adding outdoor AV to your home? Then Nordic Sound is your destination. We design and install fully weatherproof systems that incorporate lighting, audio, video, and more.
Contact us here for a weekend demo of outdoor entertainment!